We recognize that all of our patients are unique and deserve to receive orthodontic care that reflects their individual needs. Our experienced and talented team is committed to working with you and your family to create a comfortable, stress-free, and rewarding orthodontic experience every time you visit our practice. We are pleased to welcome you and your family, and we look forward to working with you.
---
Clinical Team
Carol
When it comes to our patients' appliances, models, and impressions, Carol has it covered! She is our all-around "gofer," and has been with this office since 1977. Carol's favorite part of her job is when she sees patients of all ages smile and gain confidence after orthodontic treatment. The variety of patients, treatments, and staff members makes her days exciting and fun!
Carol is married with a grown daughter and a dog named Emma. She enjoys being outdoors, fishing, working in the yard, and camping.
---
Jill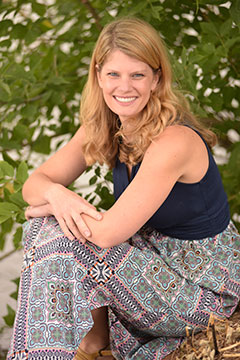 Jill recently joined us in 2015, bringing with her several years of experience after graduating from NWTC. Her favorite part of her career is the awesome team she works with. Everyone is very fun and dedicated to their profession, and knows just how to make Jill smile!
When she's not at work, Jill enjoys spending time with family and being outside.
---
Kim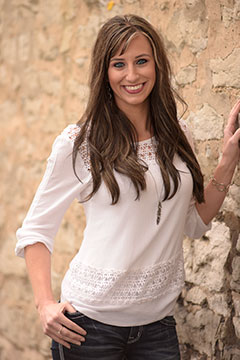 Kim has been with our office since 2011 when she graduated with her dental assisting degree. Her favorite part of her career is seeing a patient go from being apprehensive at the beginning of treatment to happy and confident when they see their end results. Kim works well with the rest of the team and always tries her best to make our patients happy.
When she's not working, Kim spends time with her family and friends, or with her chocolate lab, Hubba. She also enjoys playing volleyball and boating in the summer.
---
Kris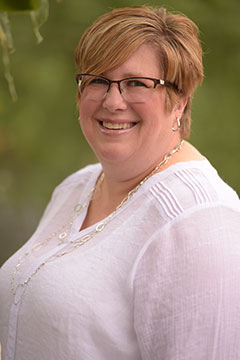 Kris graduated from Fox Valley Technical College in 1993 and joined Schmidtke Orthodontics in 2001. She enjoys the one-on-one time she gets to spend with each patient, and loves getting to know them. Kris appreciates working with a team that is dedicated to their profession and really cares about our patients.
Kris and her husband Bill have two children, Megan and Ian. The things she enjoys the most are spending time together as a family, going on vacations, and baseball games. Kris also enjoys spending time reading and creating memories with her friends and children.
---
Krysti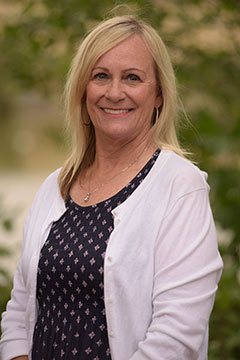 Krysti has been a part of Schmidtke Orthodontics since 1997, and has more than 35 years of experience in orthodontics under her belt. She loves the personal interactions with patients and getting to know each unique individual.
Krysti and her husband Don have five children, Donny and his wife Angela, Margaret and her husband Nick, Kathleen, Monica, and Thomas. She also enjoys spending time with her grandchildren. Krysti enjoys scoring power boat racing most weekends in the summer. Her sons participate as racers and the family helps out as pit crews!
---
Lauren
Lauren joined our team in May 2016 right after graduating from the Dental Assisting Program at FVTC. Her main duties include taking diagnostic records, sterilization and helping the assistants and Dr. Schmidtke wherever necessary. Lauren's favorite part about her career is getting to meet the new patients and helping them feel right at home in our office. She loves working with children and adults of all ages to help them achieve that perfect smile.
In her free time, Lauren enjoys riding her two horses, Snoop and Derby. On the weekends Lauren and Derby compete in barrel racing competitions all over the Midwest. She also enjoys boating, fishing and mini golf competitions with her boyfriend and family. Her two dogs, Bo and Elvis enjoy accompanying her on all her journeys.
---
Searra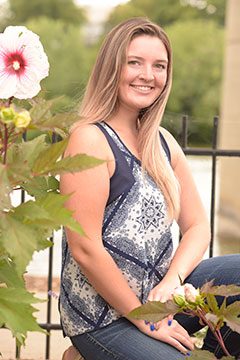 Searra joined our team as an orthodontic assistant after graduating the Dental Assisting Program at FVTC in 2016. While assisting Dr. Schmidtke she enjoys learning aspects of treatment and working with a fun helpful team.
Searra grew up on the south shore of Lake Superior near Bayfield, WI. She moved to Appleton to attend school at FVTC and has enjoyed many new friendships and likes everything "outdoors" from music festivals to snowboarding.
Business Team
---
Krista
Krista is one of the first people our patients meet when they come to our office. She is responsible for scheduling appointments, answering phones, and making sure our office is organized. She graduated with a degree in medical administration in 2012 and continues to learn something new every day! Krista has a passion for bringing smiles to those around her. If she can make your experience better at our office, she is more than happy to do so!
Krista enjoys being an aunt to the children of her three older brothers. On weekends, she spends a lot of time with her family and dog Sophie, the light of her life! Krista recently moved to a different house and has been having a lot of fun redoing furniture and doing "fix it yourself" projects. In the summer, Krista loves to be outside with her dog taking walks while exploring this beautiful world!
---
Jolene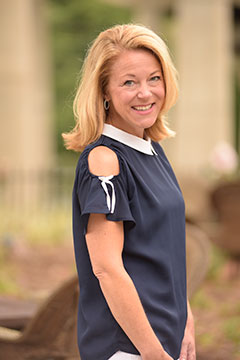 As a teenager, Jolene was offered an after-school job by her brother-in-law, Dr. Gilbert Schmidtke. His love for orthodontics was highly contagious and she soon wanted to make a career in this field. Jolene enjoys the interaction with our patients and their families. To her, watching the transformation of not only the teeth but also the patients' self-confidence is amazing.
In her free time, Jolene enjoys family life with her husband Dan and kids, Gabe and Grace. They love road trips out west to visit relatives in the summer and skiing in the winter.
---
Paula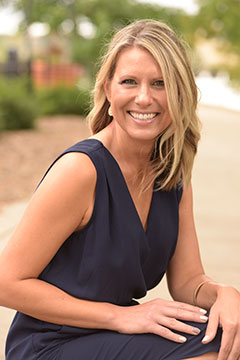 Paula joined our team in 2016 after experiencing Schmidtke Orthodontics from a parent's point of view. Her three children Trevor, Teagan and Talyn are wearing Schmidtke smiles with pride. As our Treatment Coordinator, Paula is your first introduction into our office, working with Dr. Schmidtke at our New Patient exams. Her expert skills will assist you in understanding the treatment plan, orthodontic investment and insurance filing process.
Paula grew up in the Chicagoland area as well as South Korea. In 2008, Paula, her husband and three children relocated to Appleton to enjoy the beautiful outdoor opportunities in Wisconsin. Spending quality time with her family is Paula's biggest priority as the entire family is very involved with the Appleton North Girls Basketball team.
---